Adoring husband of 35 years. Loving father and grandfather. Avid fan of wrestling and football. Adamant believer that strong marriages make strong families and strong families make strong communities.
Hello! My name is Duane Boyd and I am a Marriage and Family Therapist Candidate. I provide services to a wide variety of clients including individuals and adolescents but my main specialties include couples, families and relationships, and recovery from pornography (and other) addictions. I believe in the great work of helping others along the journey of life. I find joy and satisfaction in watching others choose to change and choose to heal. I know it takes courage to seek out help and I am honored to walk with those who seek to change and improve their lives!
After completing my undergraduate work at Regis University in Applied Psychology. I earned a Master's in Marriage and Family Therapy from the same institution. I have completed additional training in Emotionally Focused Therapy, Play Therapy, and Behavioral Therapy.
"If I seek to fulfill my own needs at the expense of my partner, we are sure to experience unhappiness, resentment, and conflict. The secret of forming a successful relationship is for both partners to win."
-John Gray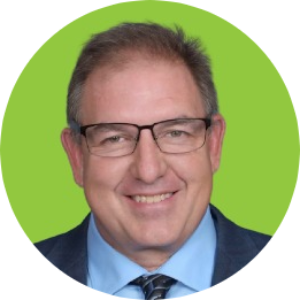 "Light pierces the darkest of nights. There is always hope!"
Areas of expertise
Couples/Relationships
Individuals
Teens/young men
Families
Men's issues
ADHD
Depression, anxiety, stress, grief
Obesity
Sexual Recovery
About Me
I was born and raised in colorful Colorado and have deep roots which go back five generations. I met my future wife at the young age of five and we are blessed with five sons. I understand the stress and pressures involved in raising a family. I enjoy a continued relationship with my grown children, their wives, and four beautiful grandchildren. When I am not in sessions, I enjoy hiking, camping, biking, kayaking, golfing and keeping abreast of college and international wrestling (the real wrestling). Our family are animal lovers and through the years have housed an array of critters. Right now, we enjoy the companionship of two dogs, two cats, and whatever critter my grandson brings in from the yard.
Clients who fit my style
Clients who fit well with my therapeutic approach include couples who struggle with negative communication patterns and desire to strengthen connections. I also work well with individuals seeking to improve self-worth and develop life and relational goals. I have training with sex and pornography addiction and compulsion with couples as well as individuals and can help clients develop lasting recovery.
Why did I become a therapist?
I discovered early in life that people have a natural tendency to seek me out when needing to discuss difficult and challenging experiences. My experience as an employee advocate and union steward helped me develop the ability to help individuals discover their motivators and best selves. I discovered individuals who work to improve their positions; mentally, emotionally, spiritually, and physically, seemed to improve their relationships as well. Building confidence in self can directly affect those around us. Helping couples develop stronger bonds also directly affects them as individuals.
What can clients expect from me?
I will meet you where you are and help you develop a path to healing. I use a client focused therapeutic style that is marked by mutual collaboration, presenting alternate perspectives, active teaching and implementing of tools, and humor. I feel it important to approach healing by building upon client's strengths. You will feel validation, as well as being heard. I will challenge negative thought processes and behaviors and help you see more productive alternatives. Some of my strengths are my ability to listen, show empathy and compassion, and create a space where you can feel safe in order to build confidence. I have a passion for helping couples, families and individuals heal and develop stronger bonds.
My Style
I feel it important to approach counseling by building upon client's strengths. You are not alone; I will walk with you while you travel your path to healing and renewed joy. I feel that being honest is paramount in any therapeutic relationship. It is a two-way relationship where each party needs to be honest and transparent. I will be honest with you and ask for the same in return. I will help you by guiding you, offering comfort and support, and helping you take steps needed to heal, move forward, and accomplish your goals.
If You're Ready To Experience Life Better, We're Here To Help.
Every 1st Consultation With Us is Free